This week's Just.Be.Enough Be Enough Me prompt is, "My Dream Day…"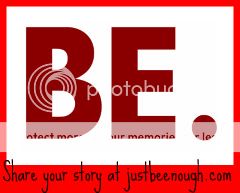 When I saw this week's prompt, I got really excited.  I'm a dreamer, and dreaming up a perfect day sounded like so much fun.  I pulled some inspiration from our amazing honeymoon in NoCal.
The sweet smell of a sea breeze wakes me from an uninterrupted night of deep sleep.  I lie in bed with my eyes closed for a few minutes, stretching and feeling the soft, luxurious cotton bedding against my skin.  I open my eyes to a beautiful sunrise cascading across the ocean waves.  Slipping on my robe, I brew a cup of coffee and sit out on the deck.  The sound of waves crashing against the shore relaxes me.  I breathe deeply and take in the aroma of fresh air and coffee.  I enjoy the morning with my nose in a legal thriller, often glancing up to take in the view.
I walk to a local cafe for lunch and dine on a gourmet sandwich made with local ingredients.  I sink into a seat next to the window so that I can enjoy a view of the beach.
After lunch, I walk to the beach, slide on a wetsuit, grab a paddle and pick out a kayak.  It's time for some sea kayaking.  The guide leads us through sea caves, and past seals lying along the sunny, rocky shore.  I skillfully navigate the waves.  All sense of time is lost at sea, and I simply enjoy the ebb and flow of the ocean, the stunning view and the exercise.
I paddle to shore once my muscles are fatigued, and walk back to my hotel to freshen up for dinner.  I meet Hubster and C at a restaurant with sweeping ocean views.  The menu is filled with delicious local wines and dishes made with locally-grown ingredients.  We talk and laugh over dinner before taking a walk on the beach.  C decides to play in the sand, and Hubster and I help him build a sand castle.  He promptly knocks it down, laughing with joy.  We take in the beauty of the sunset before ending our day.
Bliss.